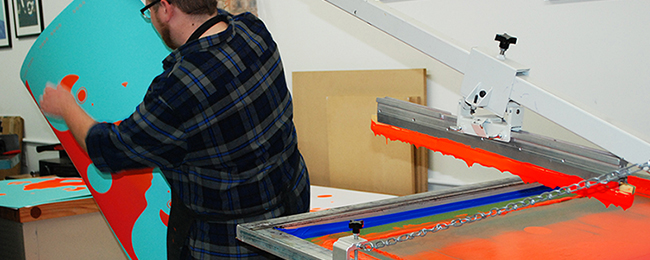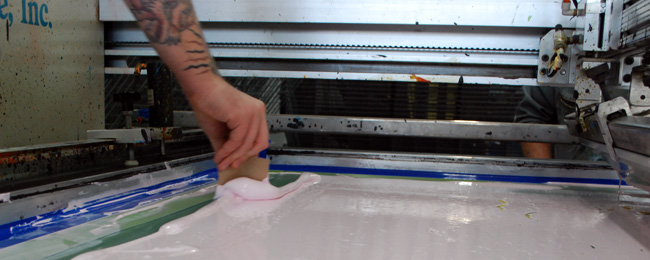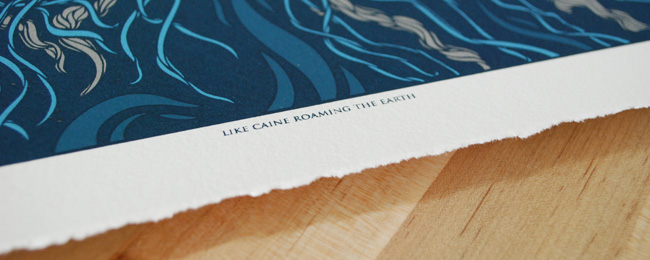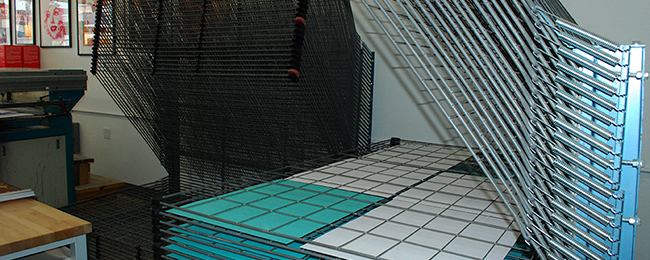 Lady Lazarus provides printing and publishing services for a wide variety of clientele.  Our output can range from contemporary fine art to commercial advertisement with a little of everything in-between.  A high quality print edition can be more than a collectible or promotional material.  It can assist in bringing an artist, musician or brand to a wider audience and demographic.  We give each project our care and attention to detail.  With work that can be found hanging worldwide anywhere from a gallery wall to the phone poll outside your window.
We are currently offering the following services:
Small to large format wholesale flatbed Silkscreen/Serigraph Printing
Specialty services such as Perforation, Folding & Scoring, Die-Cutting, Gluing, Hand Numbering, Hand Deckling and Packaging
Color Separation, File Trapping, and related Digital File Preparation for silk screen printing
Online retail services including Webstore Solutions & Fulfillment
Some of the printed products we produce include:
Fine Art Editions on various Papers, Woods, Foils & other materials
Gig, Rock, & Event Posters
Stationary and Invitations
Business Cards
Small Press Zines
We also offer shipping and web store fulfillment services for independent artists, galleries, and musicians looking to distribute their print editions to art collectors & fans safely and efficiently worldwide.
From pre-press to shipping we do our best to make sure each project receives the attention to detail required, resulting in a printed product our clients can be proud to offer their collector base.